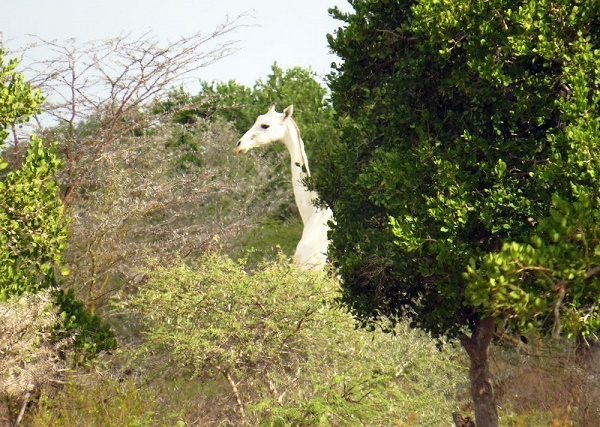 Do Albino Giraffes Exist?
No. At least, no one has ever seen one.
But there are some "white" (leucistic) giraffes around!
Okay, you know me... I love the abnormal colorations in animals.
So let's take a look, below, at some normal giraffe colors (top)...
and then some leucistic giraffes (bottom):
Pretty cool.
The bottom left one especially is amazing! A little area of complete black! How did that happen?
The bottom right giraffe has normal-colored legs! Weird. As of this post, he's alive and living wild in Africa, in a herd of normal-colored giraffes.
He really stands out. But luckily
for this guy; giraffes don't get killed by poachers because there's no "market" for giraffe horns, or skins, or meat. AND, they eat leaves off tall trees, and not farmers' crops.
So our "white" wild giraffe may live to a ripe old age!
Here are some more strangely colored giraffes:
Let me know what you think of "white" giraffes; leave a comment for me!